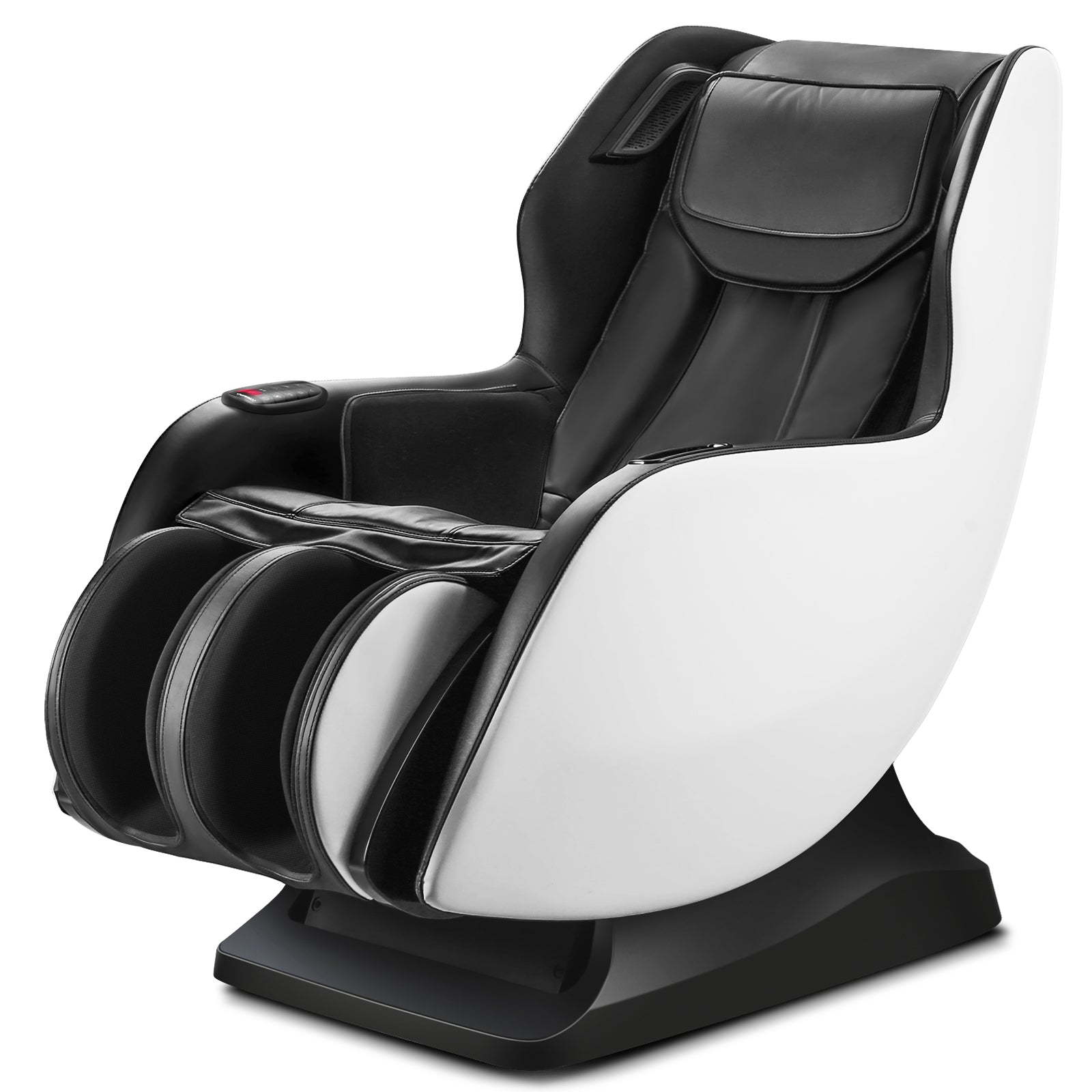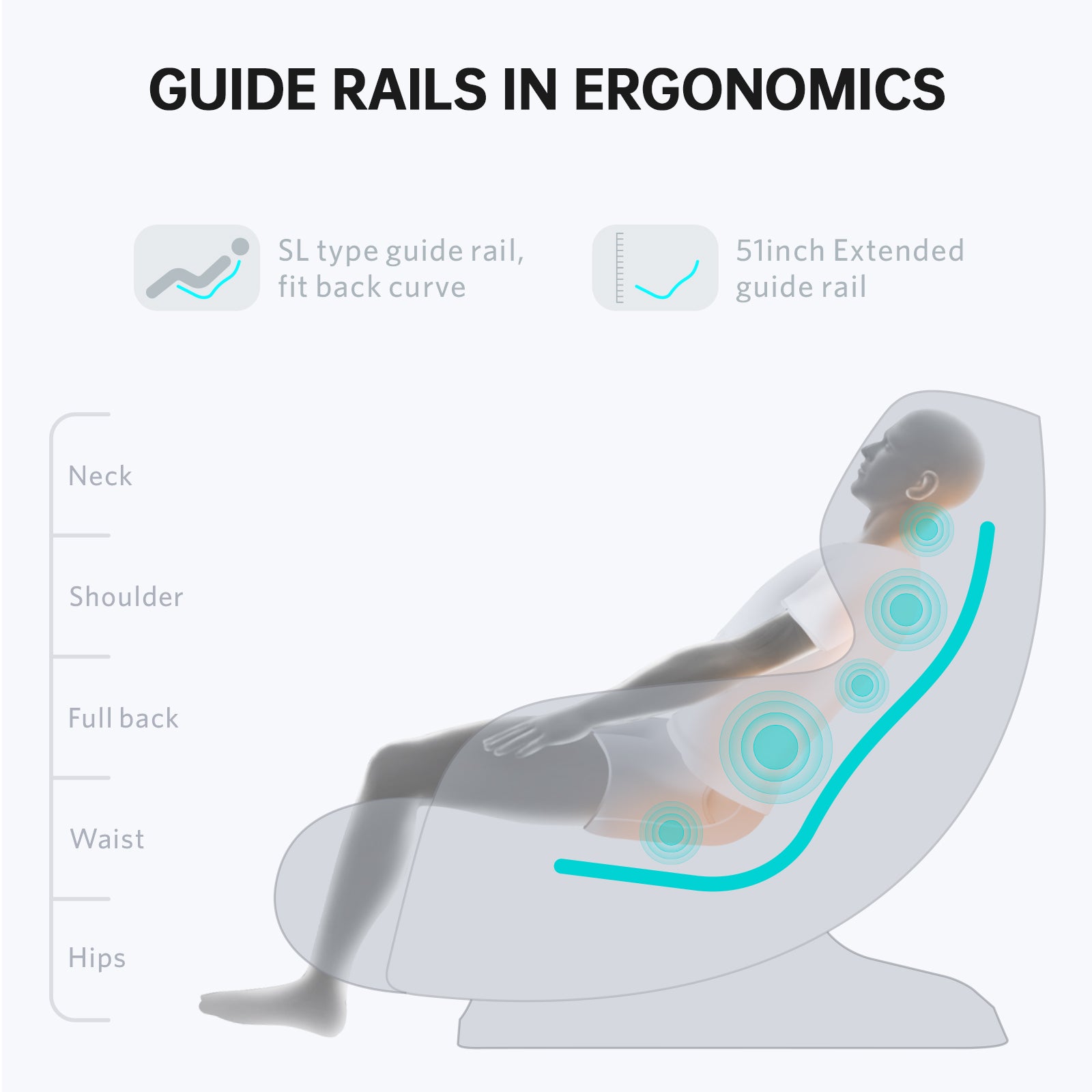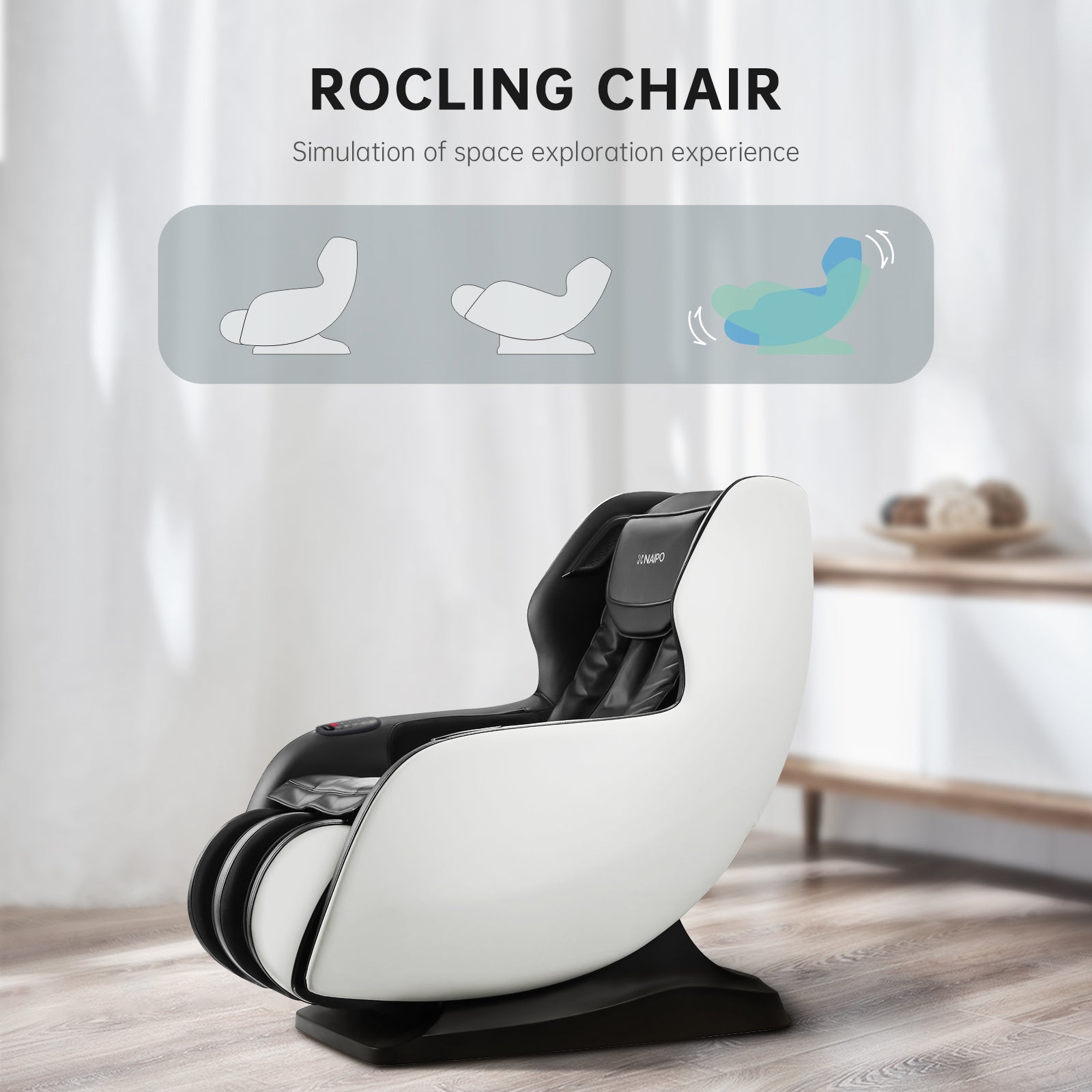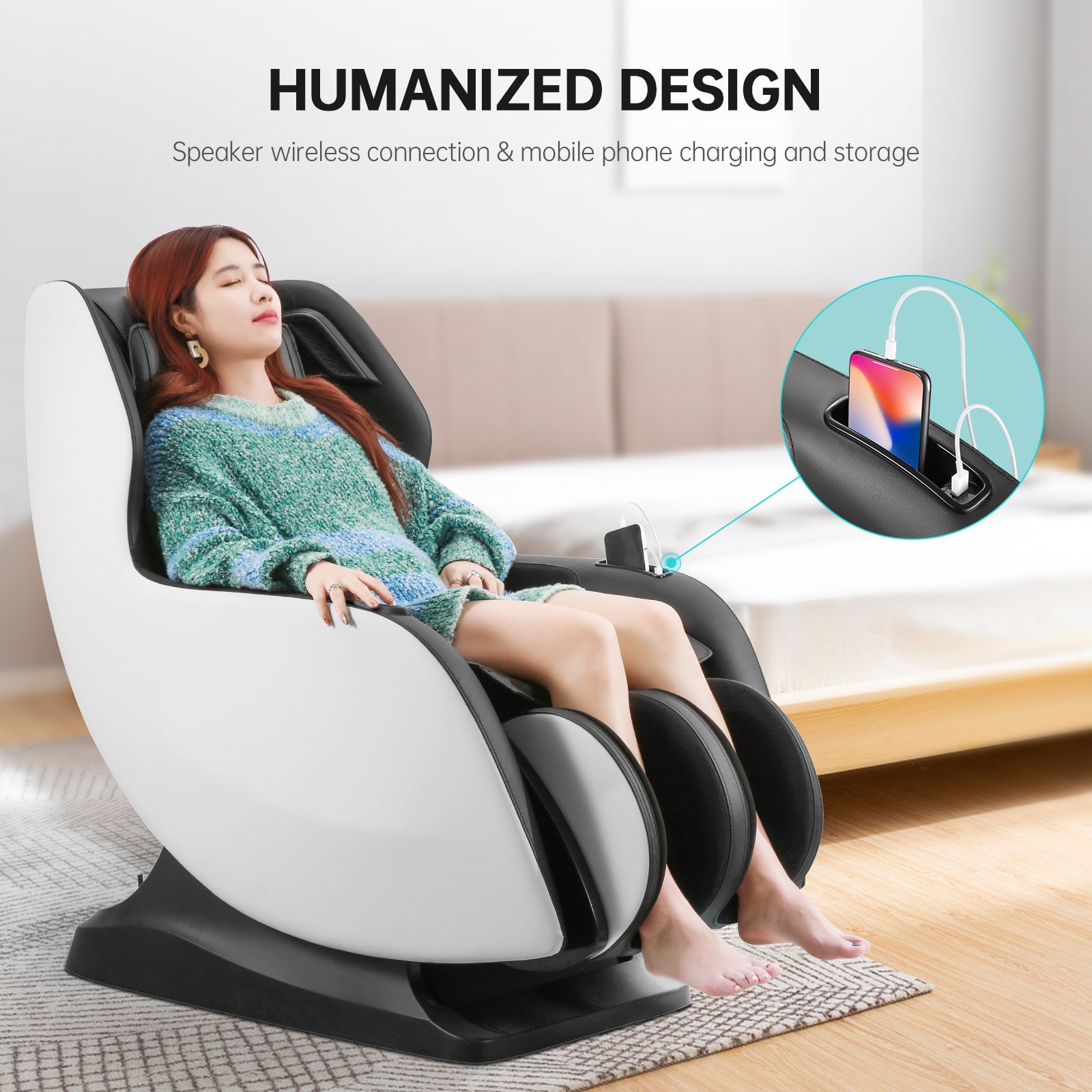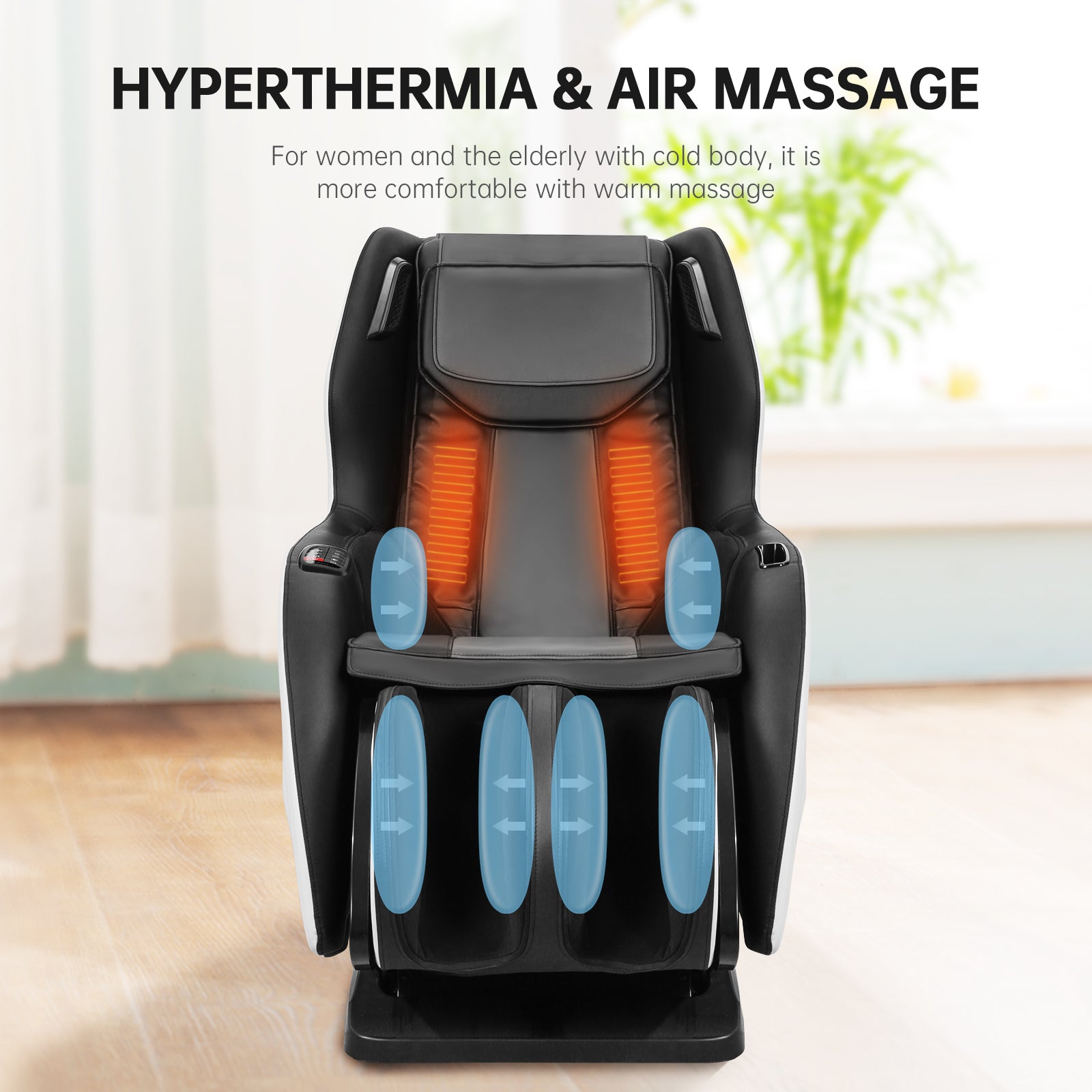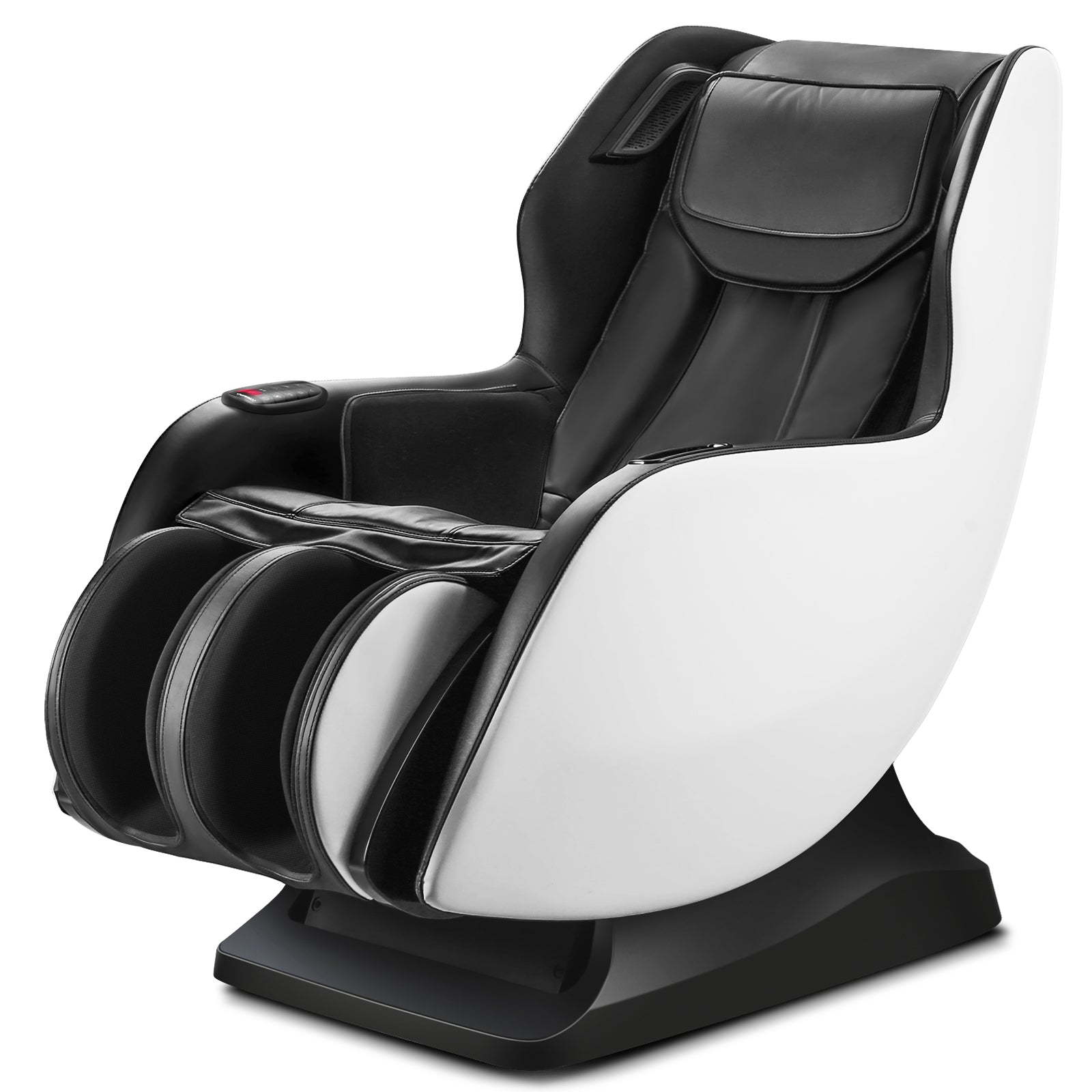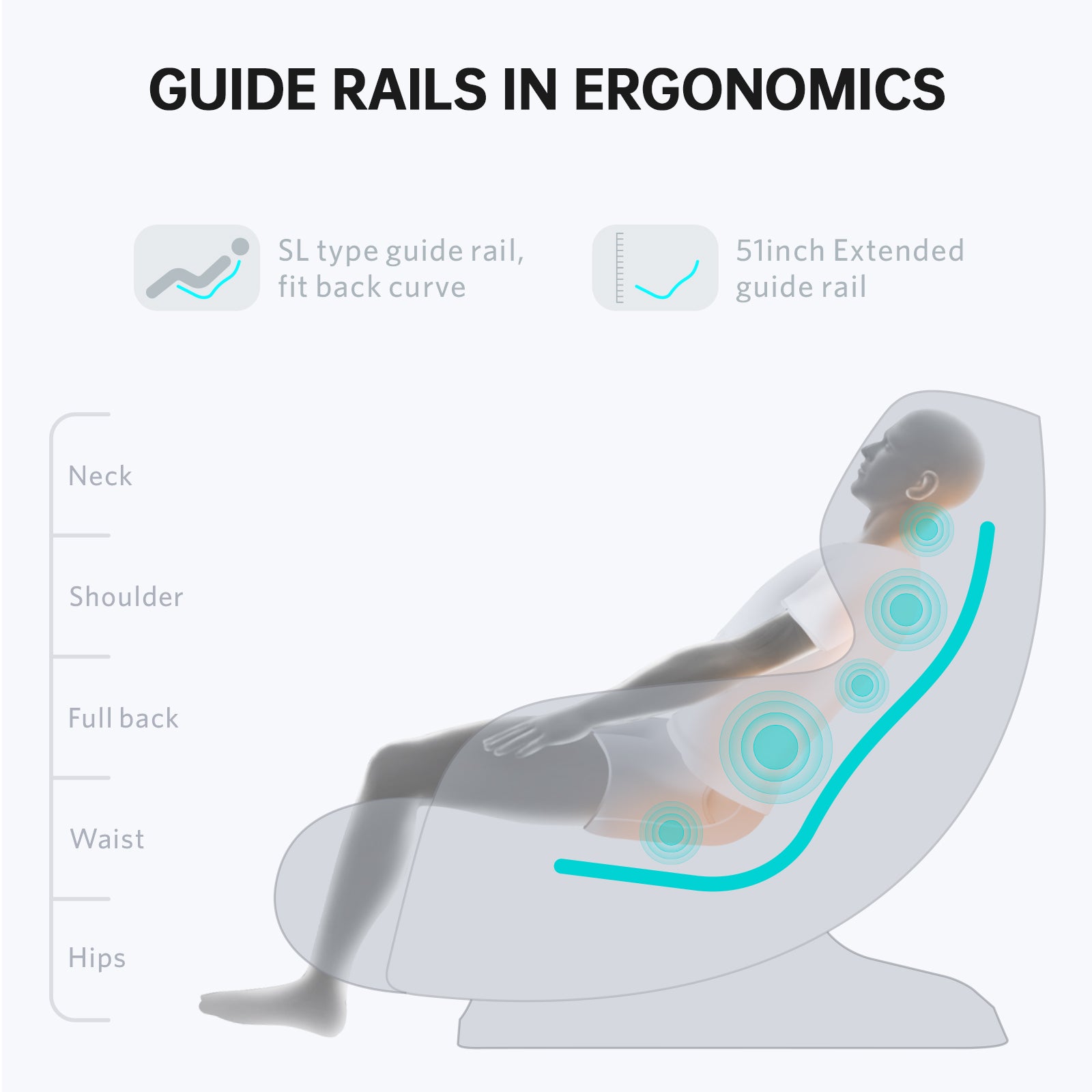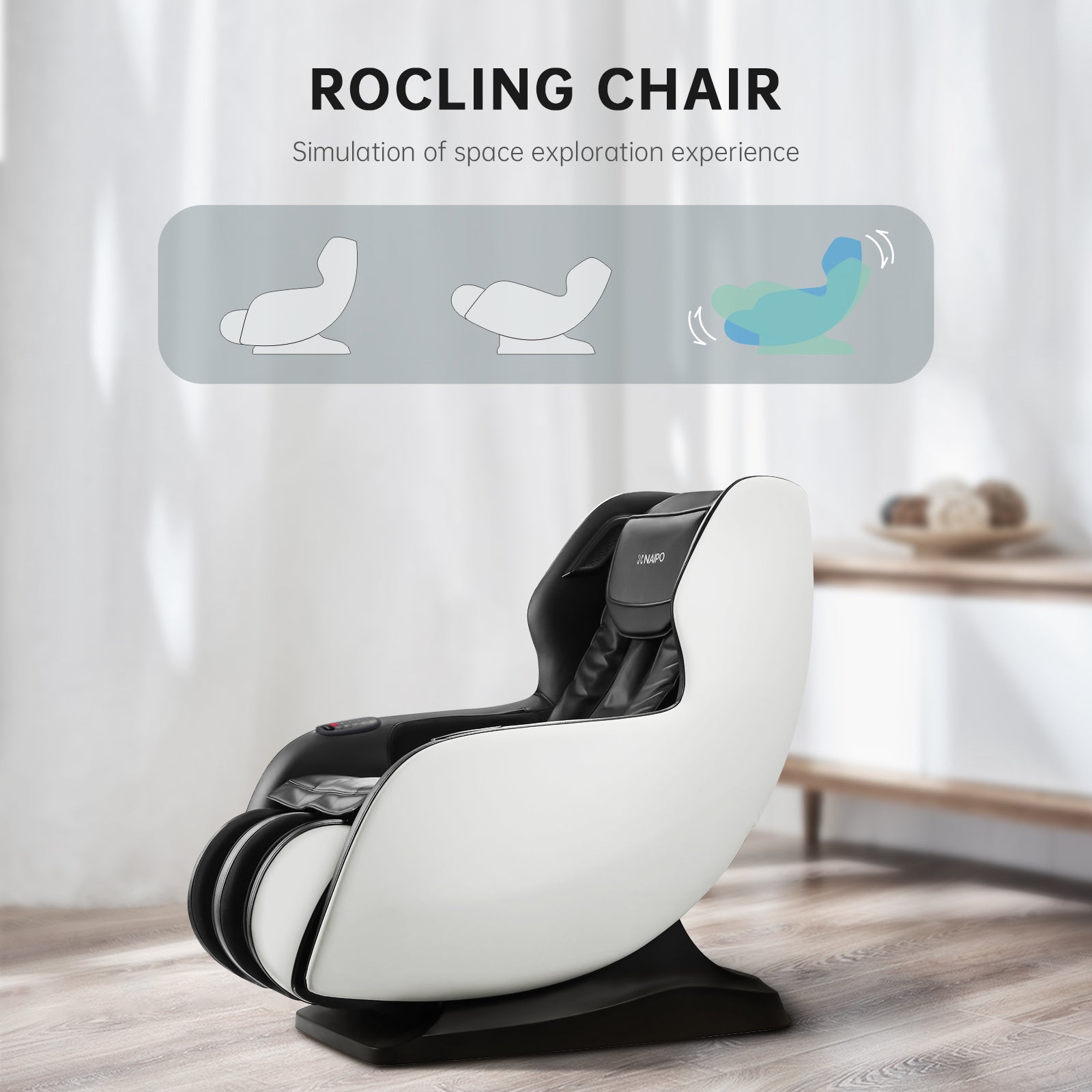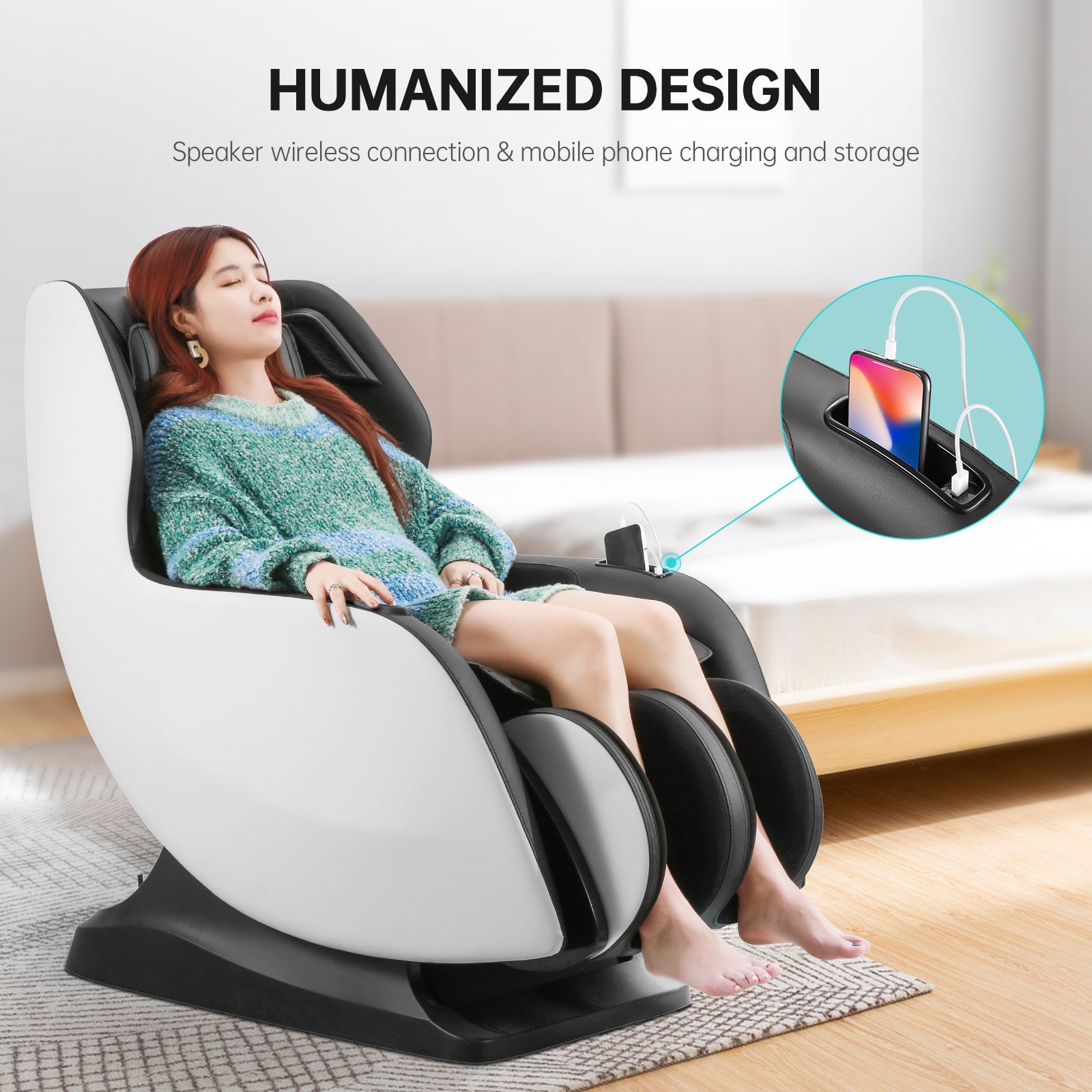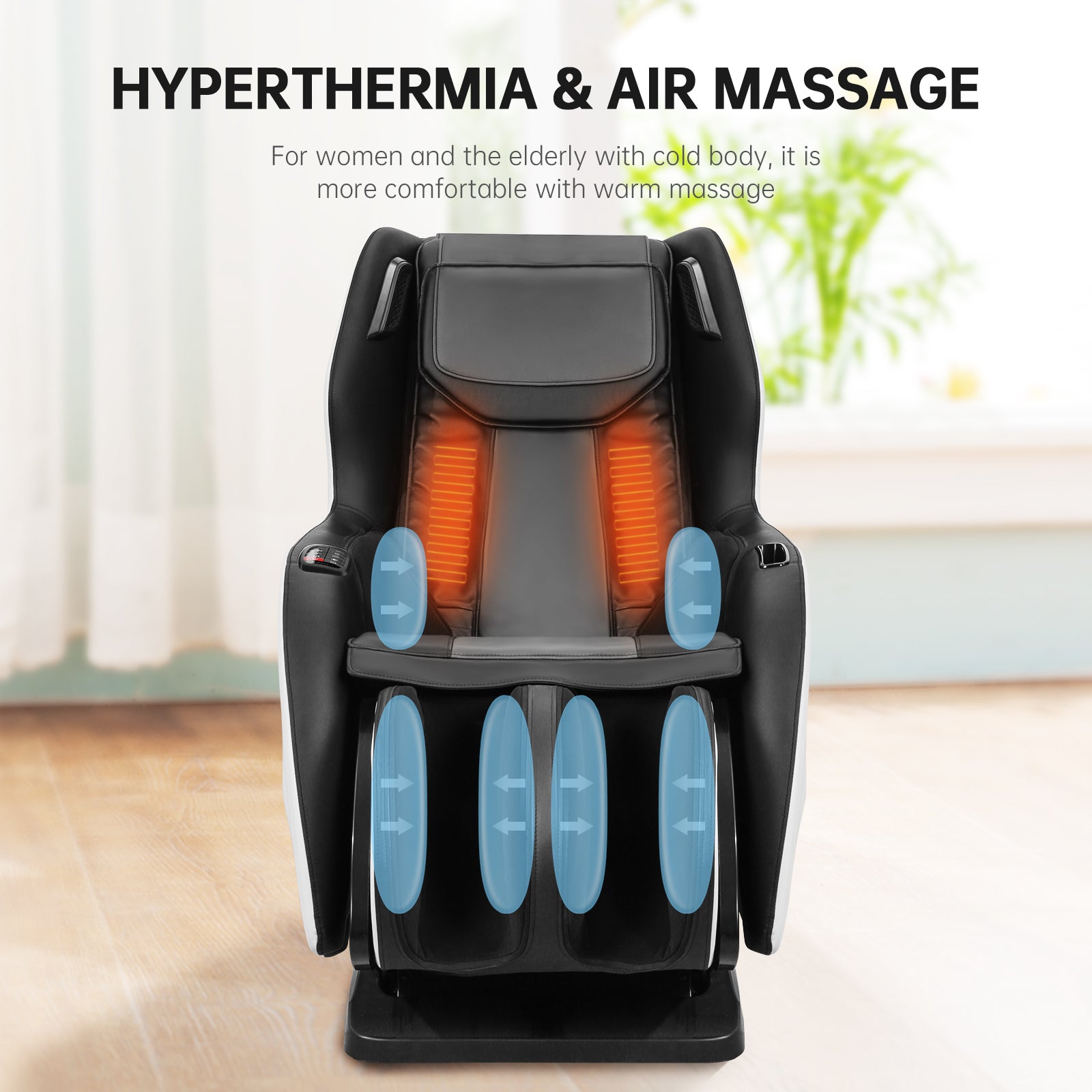 Naipo Full Body Massage Chair Recliner with Built-in Heat, Zero Gravity Massage Recliner, Airbag Massage, Bluetooth Speakers, White&Black
Sale price

$1,299.99

Regular price
Specification:
Product Dimensions:45.6x28.7X45.6inch(LXWXH)
Room Type:Indoor
Color:White
Age Range:Adult
Finish:Leather
Feature:
【3 sets of automatic programs】Spacecraft mode, rocking chair mode, relaxation mode each program is 15 minutes, the massage chair will bring comfort to your neck, full back, buttocks, waist sides, and calves massage. It will help you relieve soreness, fatigue, and relax while taking you into a different scene experience.
【6 sets of simulation master massage techniques】Kneading-tapping-patting-kneading-acupressure-massage, each technique is the whole process 15 minutes, you can switch to other massage techniques during the process. The massage chair adopts a 130cm extended SL-type rail, the massage ball can massage from the buttocks to the neck.
【Dual-track back compresses to promote blood circulation on the back】 6 sets of airbags and 2-stage adjustments can pinch and knead the waist and calves on both sides to relax and relax, helping to relieve long-standing, sedentary, and high-heeled shoelaces The legs are swollen and muscles are sore, shaping beautiful legs and maintaining the beauty of lines.
【One machine, dual-use: Chair & massage chair】There is no need for preliminary preparation and slippers (one machine, dual-use: Chair & massage chair); built-in convenient function buttons, simple and easy-to-understand icons to help you enjoy a faster and more comprehensive massage experience.
【Zero-gravity Technique & Blue-tooth Speaker】Zero Gravity is when your body under the most natural and complete relax position, legs are a little higher than heart. Multiple Zero Gravity: zero gravity floating experience, feel virtually weightless. Zero Gravity can effectively reduce heart pressure and stimulate blood circulation. the armrest is equipped with a mobile phone slot and USB charging, and there is small audio on each side of the head, which is wirelessly connected to the mobile phone, which can play sleep aid music and watch movies, etc. Enjoy the fun of sound surround while massaging.
【Easy Installation】 The product is designed to be integrated and can be used after unpacking and connecting to the power supply, eliminating the need for tedious installation. At the same time, the compact design does not take up space. It can be placed in the living room, bedroom, balcony, and office. It can be used as a daily chair at ordinary times. You can enjoy professional motorcycle services by pressing the switch.
【Great quality】The rational and concise exterior design inspiration from rockets and spaceships gives the product an elegant temperament, which can be well integrated into the home and office environment. The interior cloak is made of luxury car seats and semi-PU material, refer to the details of the spacesuit Processing, reducing wrinkles and making the product more durable.
【IEC certification】 Our professional team with rich experience is responsible for creating comfortable, reliable, and safe products for you. Every link of all products is subject to strict inspection, and only after passing the quality inspection can sales be allowed. IEC certification certifies quality and safety.
There are no package contents yet.
There are no specifications yet.
Choosing a selection results in a full page refresh.
Press the space key then arrow keys to make a selection.